In the current COVID-19 circumstances with continuing travel restrictions, a very fluid situation around the Border Bubble rules and the obvious infectious nature of the Delta variant, The Locke & Hanna families at Wirruna Poll Herefords at Holbrook are resigned to the fact that many clients may well be impacted in their ability to attend our Spring bull and female sale, programmed for 25th August 2021.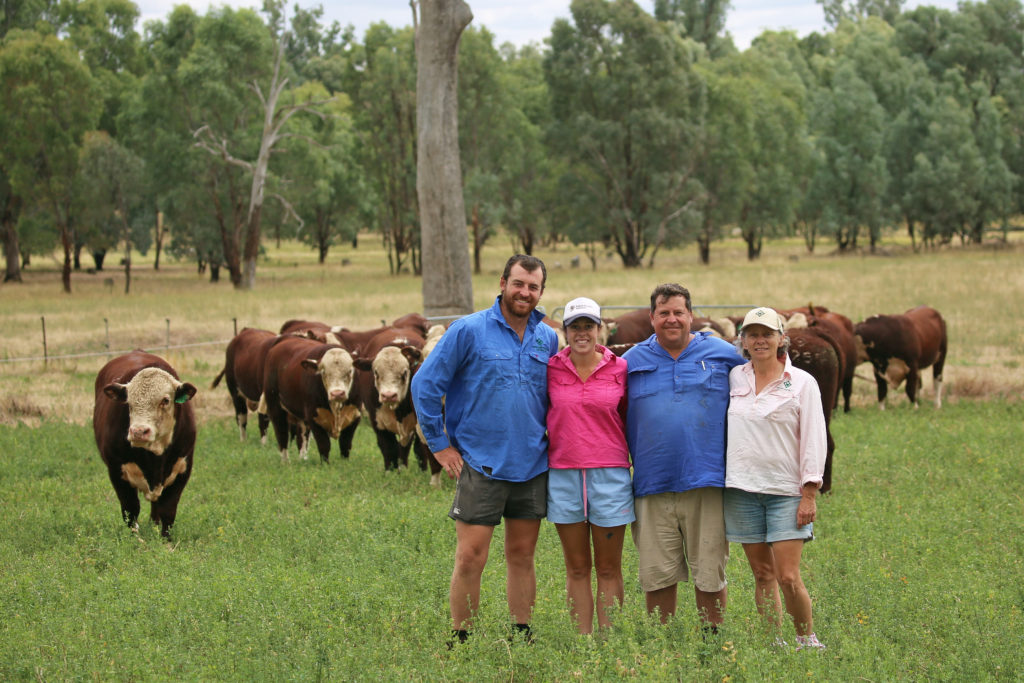 Whilst on-farm stud sales are exempted from the Public Health Order 2021 (COVID-19 Additional Restrictions for Delta Outbreak) in NSW, there are likely to be inter-state clients and people who simply do not want to leave home that will not be able to physically attend our sale.
"We are now getting used to operating our on-property sale under Covid safe guidelines", Stud principle Ian Locke said. "This will be our third Bull sale where Covid is a factor, and we have focussed on making adjustments and helping facilitate information that allows clients to operate remotely if need be".
For the seedstock industry, there has been a significant swing to utilizing technologies like on-line livestock sale platforms, such as AuctionsPlus, and having tools like photos & videos and independent livestock assessments & descriptions that are accessible on-line so potential purchases can do much of their homework beforehand and operate without physically seeing the animal on the day. "We see ourselves as fortunate at Wirruna, as many of these tools have been available for many years" Ian explained, "We have been providing individual videos of sale stock since 2007. Further, we introduced Auctions Plus, that interfaces perfectly with our on-property Helmsman sale, in early 2016. Consequently, the adjustment for Wirruna Clients to do their homework prior to the sale, and to operate remotely, has generally not been a painful experience."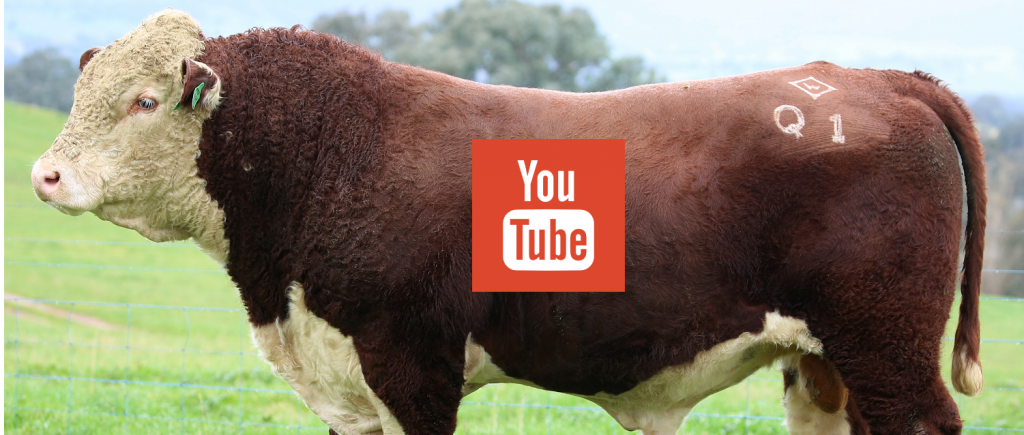 The importance of reliable livestock and genetic description has come to the fore in this COVID era. The bull buying client is required to rely on accurate Breedplan EBVs, backed by good data collection systems. Structural and fertility assessment information, provided by independent experts, are seen as vital. Where the client is not physically able to inspect a bull, they must trust other sources of information, and the breeder, that will assist them in making the right choice of bull to suit their breeding objective.
Wirruna have now amassed over 5,000 genomically tested animals, these are also fully recorded on BREEDPLAN© and represent close to 20% of all Herefords genomically tested on the Herefords Australia reference population. This has helped Wirruna to be well recognised for accurately described and breed-leading genetics applicable to the commercial beef industry.
The Wirruna Spring Bull & Female Sale is to be held on Wednesday 25th August, on property at "Spring Valley" Holbrook & interfaced with AuctionsPlus. We are encouraging clients to participate in our Spring Sale online via AuctionsPlus where possible. For those who are healthy and able to travel, our sale will still be operating on farm as usual. All attendees will be expected to sign-in using our QR Code, wear masks and practise social distancing.
There will be independent agents available on sale day to visually appraise stock for you if you are unable to attend.
The Locke family also welcome pre-sale inspections, by appointment.